August ministry offerings
By Jean-Paul Beran on Aug 18, 2022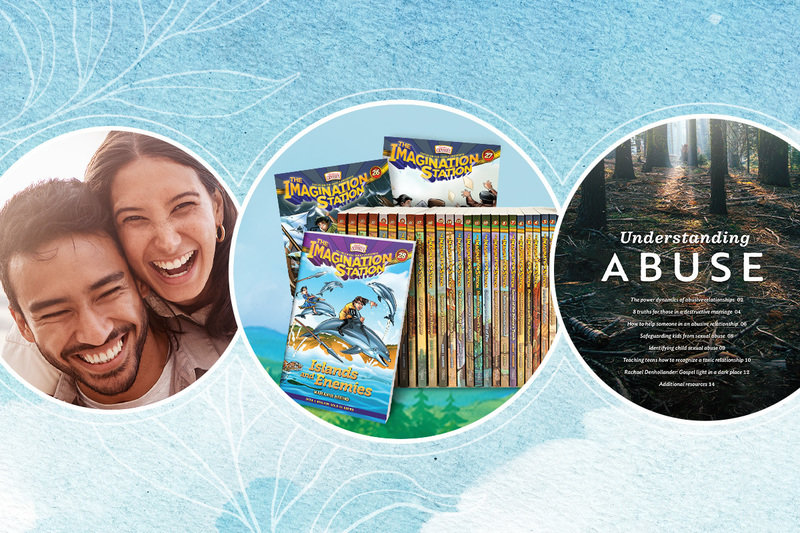 It's hard to believe we're already well into the month of August! As the summer season continues to move along, I wanted to share some new ministry offerings – all of which were created to help build your faith.
If you're a couple looking to strengthen your marriage or are a fan of Adventures in Odyssey, you'll be excited by these first two offerings!
Focus also is here for you in the midst of extremely difficult experiences. That's why we're shining a light on the painful subject of abuse – both in the context of marriage and by offering a comprehensive look at the nature of abuse in relationships.
Marriage Enrichment Retreats and Conferences
Marriage Enrichment Conferences and Retreats are created for couples who are looking to take one weekend away to make a strong marriage even stronger! The Marriage Enrichment experience is based on the proven, biblically based principles that come directly out of the Hope Restored marriage intensive program. These principles provide couples with practical tools to create a more vibrant, intimate and loving marriage.
See schedules
Adventures in Odyssey Contest
 We're continuing our celebration of Adventures in Odyssey's 35th birthday and you're invited to be part of it! You could win the full set of The Imagination Station books by entering your name in our contest this month. Plus, we're giving away 10 secondary prizes of the first book in the series, Voyage with the Vikings. Enter today and tell your friends and family to get their entry in too! This contest ends on August 31 and winners will be contacted by email and phone on September 8. Limit of one entry per person. (Click here for the full contest rules.)
Enter the contest
Understanding Abuse in Marriage video series
 Abuse in marriage is never okay. It goes against everything in God's design. But it isn't always easy to detect. This free six-part video series with counsellor and author Darby Strickland will educate, inform and empower you to recognize different forms of abuse, and what to do about it.
Get video access
Understanding Abuse booklet
Whether you feel you're in an abusive relationship yourself, or you're concerned about a friend, family member, neighbour, peer or colleague, we want to help. In this free 16-page PDF booklet, you will learn about the power dynamics of abusive relationships, what to watch for in a marriage, how to protect kids and teens, and how we can shine God's light into dark places.
Download the booklet
If, while you watch the video series or read the booklet about abuse, you become concerned about yourself or someone you love who may be in an abusive relationship, we encourage you to call our care and counselling team. We're here to listen to you and help you through this realization. You can call 1.800.661.9800 weekdays, 8 a.m. to 4 p.m. Pacific time.
Blessings,
Jean-Paul Beran, MA
 President
 Focus on the Family Canada
Stay up to date with the Focus on the Family
---
---