Announcement from the Chairman of the Board: Meet our new president!
By Dan Loney on Aug 11, 2021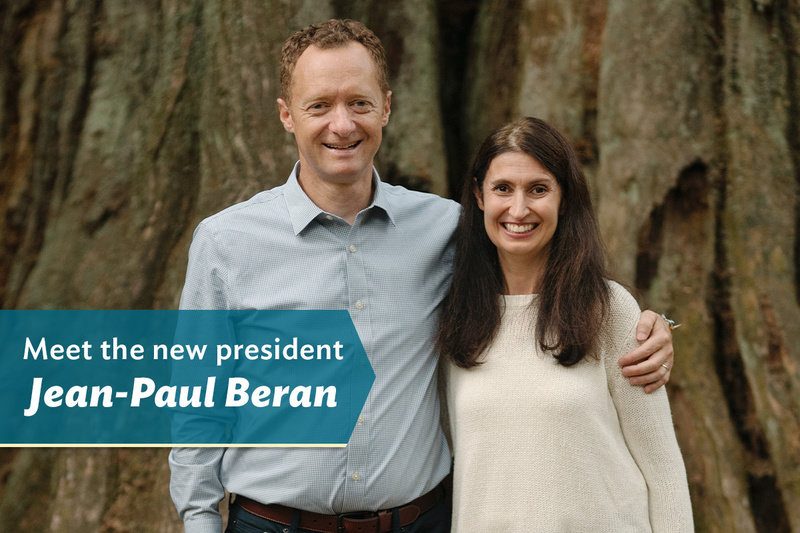 Dear friends of Focus on the Family Canada,
After eight months of searching, Focus on the Family Canada's Board of Directors is pleased to introduce you to the new president: Jean-Paul Beran. He officially started on July 15 and is extremely excited to begin this new chapter.
The interview process for the role of president was very intense and a detailed protocol was followed to evaluate the strengths and weaknesses of each candidate. These details included a personal commitment to Jesus Christ, a passion for families in Canada and a heart to serve. We looked for a strategic leader with vision and proven operational skills in management and communications. Strong fiscal management with non-profit experience was also essential. Jean-Paul had the highest collective score in all these categories.
With an education background in commerce, international business and operational management, Jean-Paul also holds multiple certifications in the financial industry that equipped him to build a successful partnership in a financial firm.
About six years ago, he felt God calling him to serve in Christian ministry, at which point he sold his partnership in his firm and became involved full-time in non-profit work – in executive roles and as a board member for multiple organizations. He has also previously served as an elder and treasurer of his church, and is an active volunteer both in his community and at his children's school. 
In 2019, he stepped down from his position as executive director at a non-profit in Vancouver, BC, and felt God leading him to further his education. In June 2021, he completed a Master of Arts in Leadership, Theology and Society from Regent College. The focus of his thesis was brokenness in the workplace. This provided him with unique insights into some of the challenges families are facing today – insights God knew he would need for this new role at Focus on the Family Canada.
Jean-Paul and his wife, Susan, have been married for 25 years and have two teenage daughters. He feels excited and humbled that God has called him to this area of service in God's Kingdom.
You will be hearing more about him in the following months, but for now please join with us in praying for Jean-Paul and his family as he settles into his new role.
Dan Loney
Chairman of Focus on the Family Canada's Board of Directors
Stay up to date with the Focus on the Family
---
---