Adventures in Odyssey download sale
By Bob Cheatley on Jun 26, 2021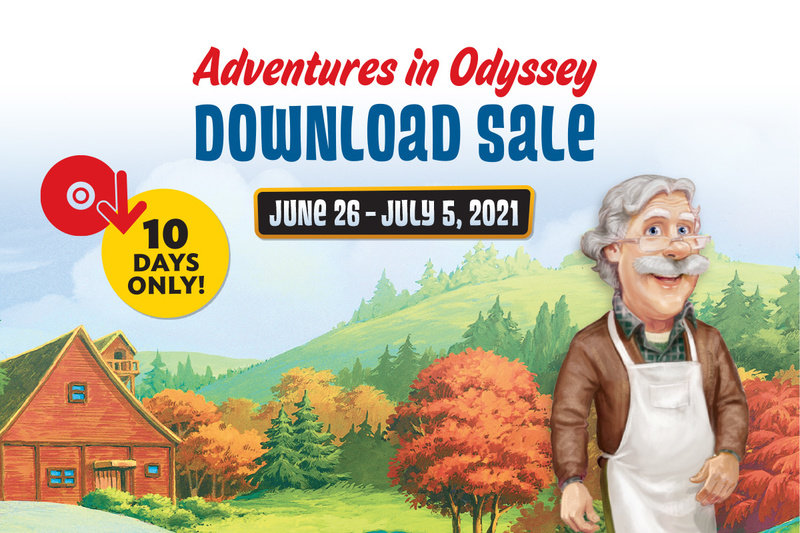 More than a year into the pandemic, life still feels uncertain. Some of our provinces are starting to lift restrictions while others are seeing a tightening of public health orders.
Summer may be upon us, but for a second year in a row, it might be very different than the usual carefree season we love and miss.
In the midst of such uncertainty, I can't express how much it means to me to have things I can trust and rely on, and I'm sure it's the same for you. That's why I'm excited to tell you that our 10th annual Adventures in Odyssey digital download sale is back, starting today!
For 10 days, you can enjoy huge savings on our Adventures in Odyssey audio albums, special audio collections and ebooks. It's a great opportunity to add to your Whit's End collection or to start building your library.
Wherever you go this summer, bring your friends from Adventures in Odyssey with you and your family – it's entertainment you can trust.
Visit our online store and start exploring Adventures in Odyssey today!
Stay up to date with the Focus on the Family
---
---