Adventures in Odyssey Bible now available!
By Focus on the Family Canada on Aug 01, 2017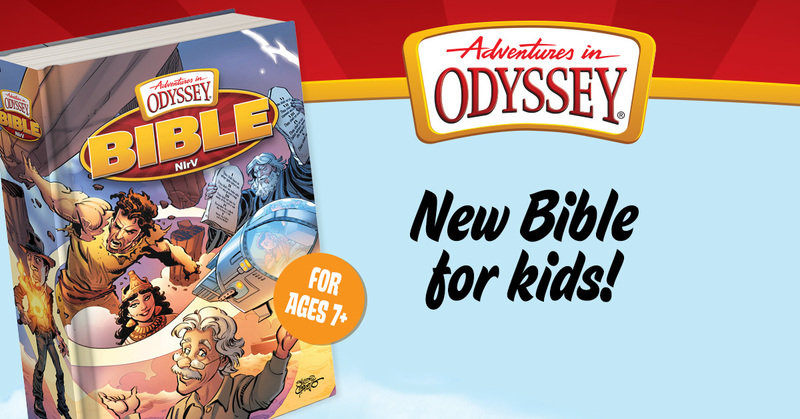 Encourage your kids to dig into God's Word with this colourful new NIrV Bible. 
Inside kids will find the full Bible text, and their favourite characters from Odyssey waiting to help them explore it! 
Guided by Whit, Connie, Eugene and others, kids will discover loads of fun ways to search more of God's Word every day. 
Special features include: 
easy-to-understand NIrV translation
full-colour pages
66 book introductions from Eugene
over 100 "What about you?" devotionals
over 300 fun facts from Wooton
100 word-search challenges from Jason
8 Biblical adventures told in comic-book illustrations
full-colour maps
and much more!  
Stay up to date with the Focus on the Family
---
---