A tool to help raise resilient kids
By Jean-Paul Beran on Aug 09, 2022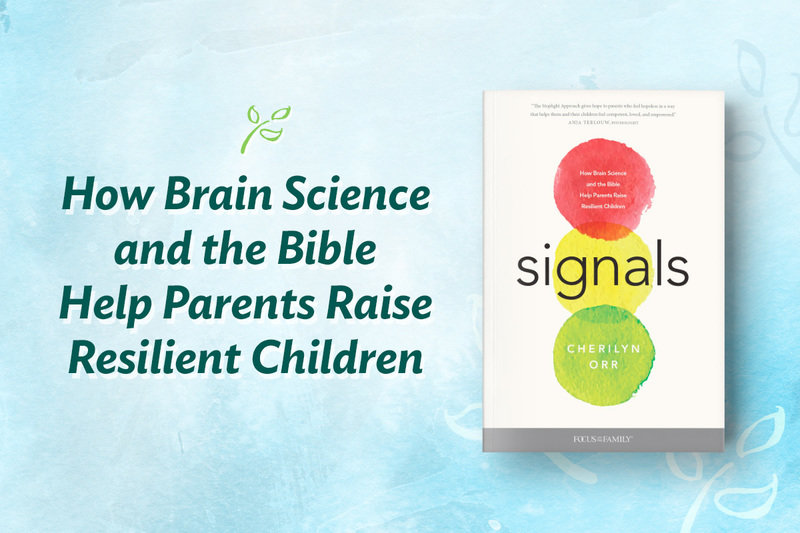 Parenting is a beautiful and wonderful journey. However, if we're honest, it can also be challenging when our emotions collide and we can't figure out how to de-escalate a situation. Even though God created us with a vast array of emotions, our communication can get muddled when we and our children are entangled in our feelings.
With that in mind, I'm thrilled to tell you about a fantastic new book called Signals: How Brain Science and the Bible Help Parents Raise Resilient Children. Written by Cherilyn Orr, Signals uses a tool she developed called The Stoplight Approach, based on the latest research in brain science as well as her years of experience as a teacher (early childhood, primary and special needs), as a mom to seven kids and as a foster mom. Orr's practical, simple, hands-on approach to understanding the emotional health and relational needs of children has helped hundreds of parents, caregivers and teachers build strong, healthy relationships with their children and their students.
While we can't see our brains, they send signals to us and to those around us. Just as the colours of a traffic light send drivers a signal to go, slow down, or stop, our brains signal to our emotions and affect our behaviour toward others.
Signals adopts this metaphor of a traffic light to gauge our emotions, which we can use for ourselves and for our kids. We can read the signals our brains or our children's brains send, and we have tools to get us back to "Green," in which we can best communicate – as science confirms, we can't have healthy relationships with our kids when we're stressed.
This book offers a simple, relational approach to help us become aware of our emotions, their impact on others, and how to implement this technique in our home, school or ministry. I believe you'll find it empowering for you and your children!
Blessings,
Jean-Paul Beran, MA
 President
 Focus on the Family Canada
Stay up to date with the Focus on the Family
---
---