A reliable source of hope
By Terence Rolston on May 17, 2019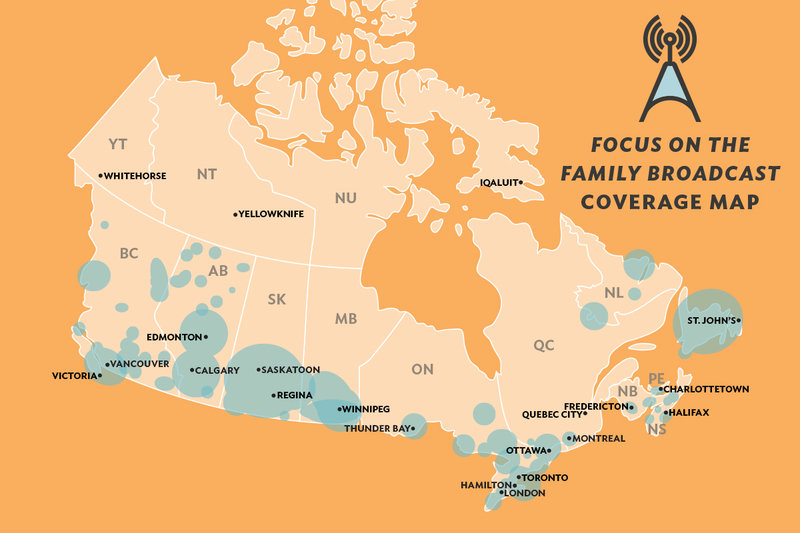 The Focus on the Family Broadcast has been a cornerstone of our ministry ever since our office opened in 1983. For over 35 years, we have been able to speak into people's lives with biblically based truth about marriage, parenting and Christian living.
But as you know, the path of Christian living is often a difficult one. As we strive to help families thrive in every stage of life, we also know the value of addressing the unique needs many have in those darker valleys. And mental health is one of those valleys.
May is Mental Health Awareness Month, and according to the Canadian Mental Health Association, one in five people experience a mental health problem or illness at some point in their lives. That means one in five people in our communities are dealing with pain – and too often that pain is felt in isolation.
Sadly, mental health still carries a stigma and many do not feel like they have a safe place to bring their challenges to light. The Focus on the Family Broadcast, however, provides people like Andrew with that space to unpack their challenges and find a path toward healing.
"Yesterday I heard the broadcast called 'When Darkness Falls' with Louie Giglio," Andrew recently told us. "It was interesting to hear his story about depression and anxiety and all the trouble that it brought upon his life. It was like I was hearing my story about anxiety and depression to a T. This was very encouraging for me to know that I'm not the only one, and it also brings so much hope. Thanks for all your work."
When a broadcast is aired that touches on a particularly difficult topic, our team sees an increase in calls from people looking for prayer, counselling, helpful resources, and for the gift of a compassionate person to simply listen to them. With support of friends like you who help spread the news about these resources, we can be here for hurting people with personalized care and counselling. We can help point them to the ultimate source of hope and healing found in Christ.
Stay up to date with the Focus on the Family
---
---