A Christmas story for you
By Jean-Paul Beran on Dec 17, 2021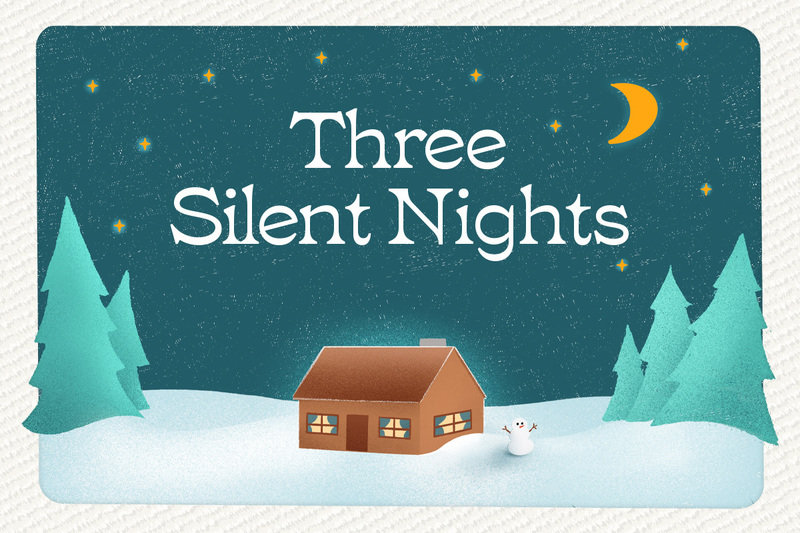 Can you believe it? It's nearly Christmas! This year, we have more hope of gathering with family, friends and loved ones – I so look forward to the opportunity of celebrating together.
One thing that has become apparent to me during this pandemic is our basic human need for community. As thankful as I am for technologies that have kept us connected in unique ways, I've missed sharing company with family, friends and loved ones. I've also missed being able to extend an invitation of friendship to neighbours, colleagues, new acquaintances and even strangers.
That first Christmas, all those years ago, we saw a life-changing invitation given, not to Mary and Joseph's friends and family, but to strangers – a group of shepherds. In The Message translation, we read, "The angel said, 'Don't be afraid. I'm here to announce a great and joyful event that is meant for everybody, worldwide'" (Luke 2:10).
Everybody. Worldwide.
Who do you know who could hear some good news? Who do you know whose life needs to be changed by Jesus our Saviour – Jesus their Saviour? I invite you to pray for eyes to see the person in your life who needs to hear about the "good news of great joy" that is the birth of our Lord Jesus Christ.
If you find yourself hesitating, I encourage you to stop and really think about what the birth of Christ means for you. For those of us who have been Christians for years, we can easily take for granted the Christmas story and forget the significance of this event. Good news of this magnitude should be causing us to react like this: "And the shepherds returned, glorifying and praising God for all they had heard and seen, as it had been told them" (Luke 2:20). 
To help you reflect on the meaning of Christmas, I want to share our annual Christmas story, called Three Silent Nights. I hope that it fills you with anticipation of joining together as the body of Christ to celebrate our Saviour's arrival. (Click here to read the story!)
As you head into this Christmas season, I pray you overflow with the knowledge of God's love for you that, like the shepherds, you can't help but tell those around you that God loves them too.
From all of us at Focus on the Family Canada, I want to wish you a merry Christmas and a blessed new year!
Blessings,
Jean-Paul Beran
 President
 Focus on the Family Canada
Stay up to date with the Focus on the Family
---
---