Prayer Partner
Our Prayer Partners are a wonderful group of dedicated men and women who faithfully pray for Focus on the Family Canada – for our activities, our staff and that God would advance His purposes through us.
We know we can't help families without God's wisdom and leading. We know our resources will only have a transformative impact when they are empowered by Him. That's why we need prayer warriors who lift us up to God, asking Him to protect us and to give us wisdom.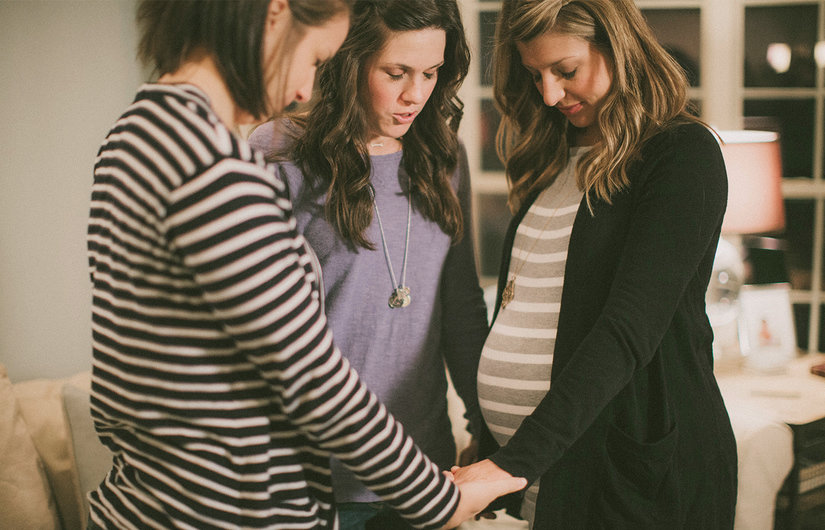 When you become a Prayer Partner, you join a faithful group of people who are steadfast in lifting up the needs of the ministry and Canadian families. You will receive a newsletter – either by mail or email – once every two months that outlines specific needs in the ministry and in our country.
Whether the prayer requests are about filling open positions on our staff, decisions facing our government that could have significant impact on Canadian families or praying for struggling families to find the help they need, you can lift up the needs of Focus on the Family Canada, our nation and families from coast to coast.
Will you support us through consistent, intentional prayer? Become a Prayer Partner today!
To learn more or to sign up to become part of this vital ministry, email [email protected] or call us at 1.800.661.9800.
"Thanks for the privilege of praying for the various needs of the ministry. It's also marvelous to remember God's faithfulness throughout the years. As I get older, I'm spending a lot of time remembering God's love, grace and faithfulness."