Themes covered
This Mother's Day, take a moment to honour all the moms in your life! 
 To help you bless outside the traditional child-to-mother box, we're offering you five delightful postcards designed specifically for mom-to-mom encouragement*! They're fun, attractive, printable and free! 
 *That said, we certainly won't stop you, Dad, from printing these out for your wonderful wife.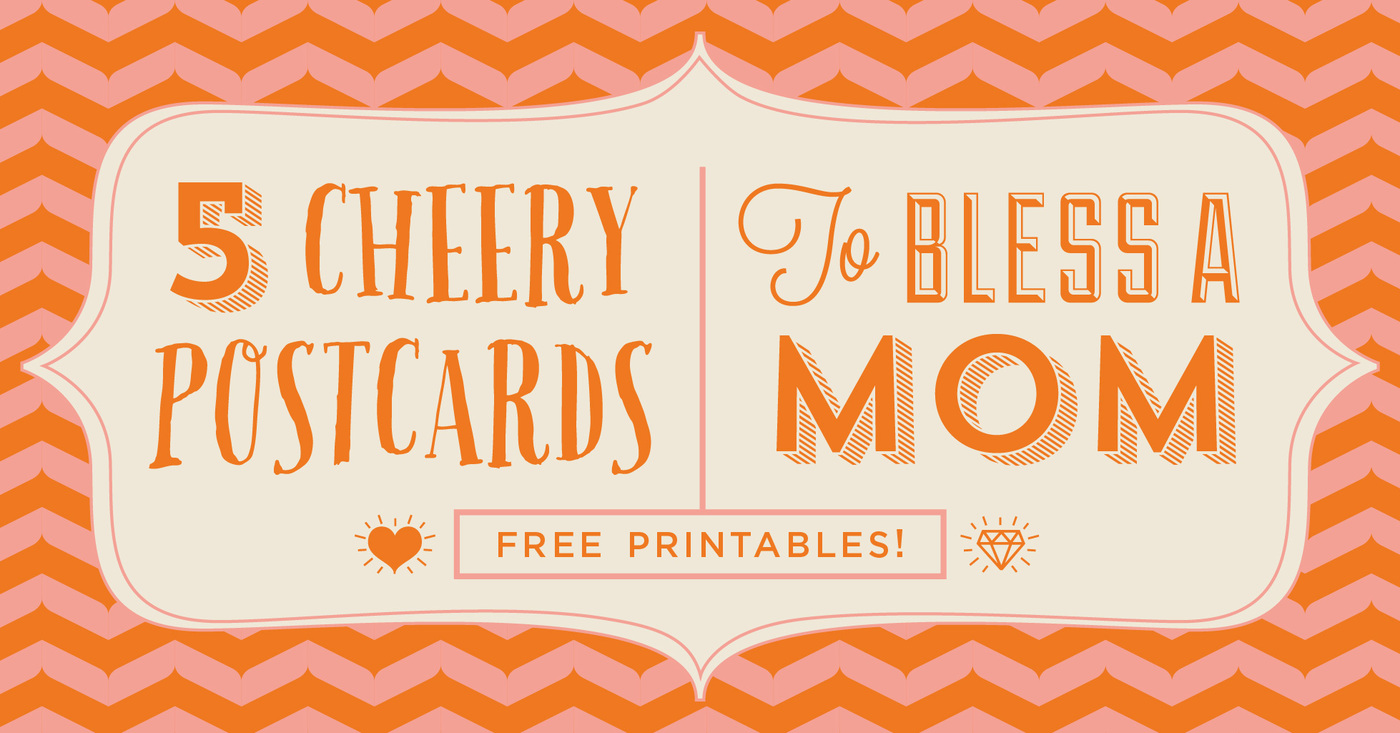 Without further ado, here are five "Bless a Mom" postcards for you to share, tweet, pin and print for your friend, neighbour, church secretary, kid's teacher, random mom you see in the grocery store – or your own mother!

For best results, download the PDFs, set the printing scale to 100% and print on 8.5 x 11 paper.
Download "What's in a name?" PDF >>
Download "A mom's love" PDF >>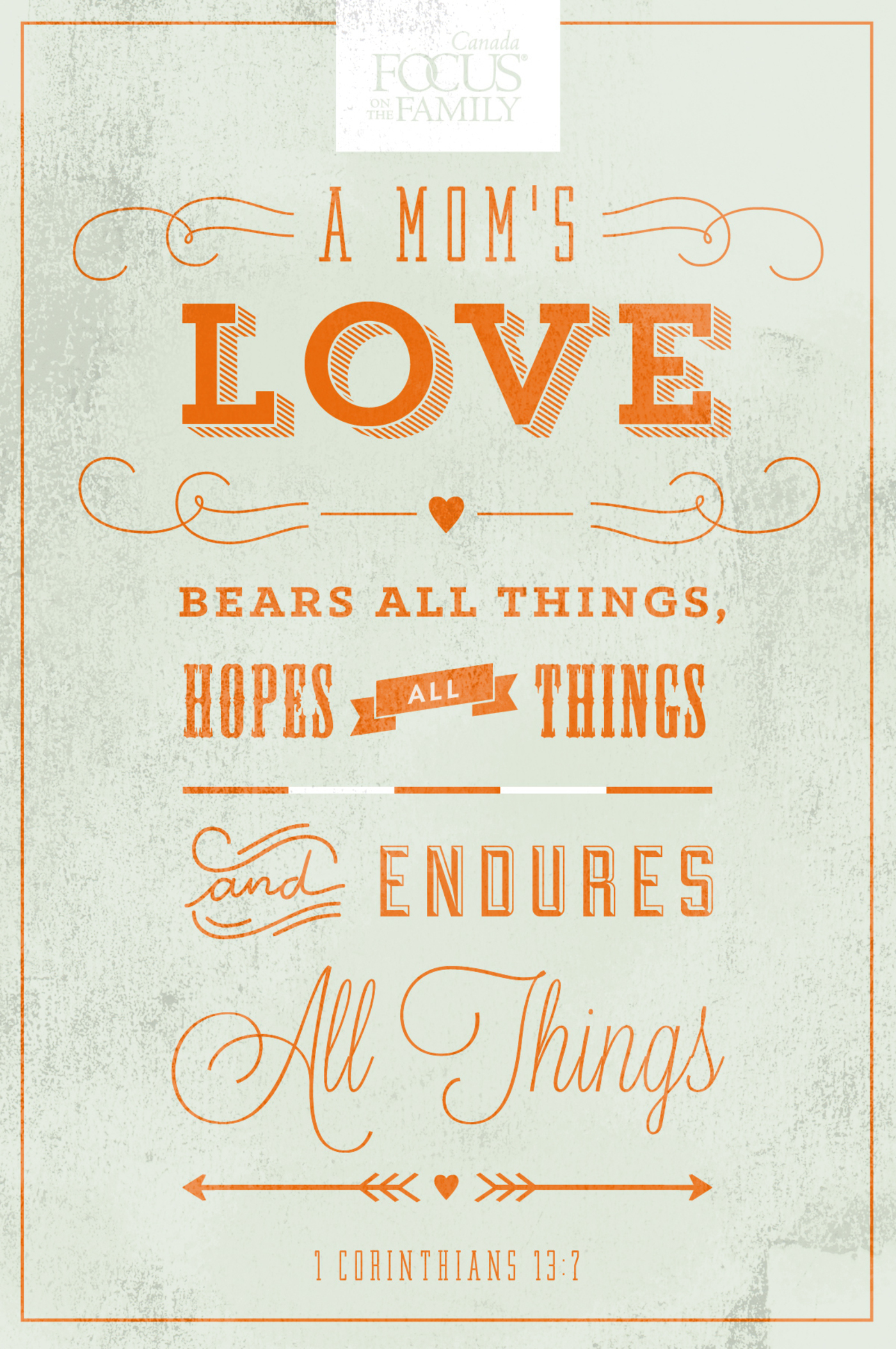 Download "Heart of the home" PDF >>
© 2023 Focus on the Family (Canada) Association. All rights reserved.
If you liked this article and would like to go deeper, we have some helpful resources below.
Our recommended resources
Free advice on marriage, parenting and Christian living delivered straight to your inbox
View comments ()