How We Love Workshop
with Milan and Kay Yerkovich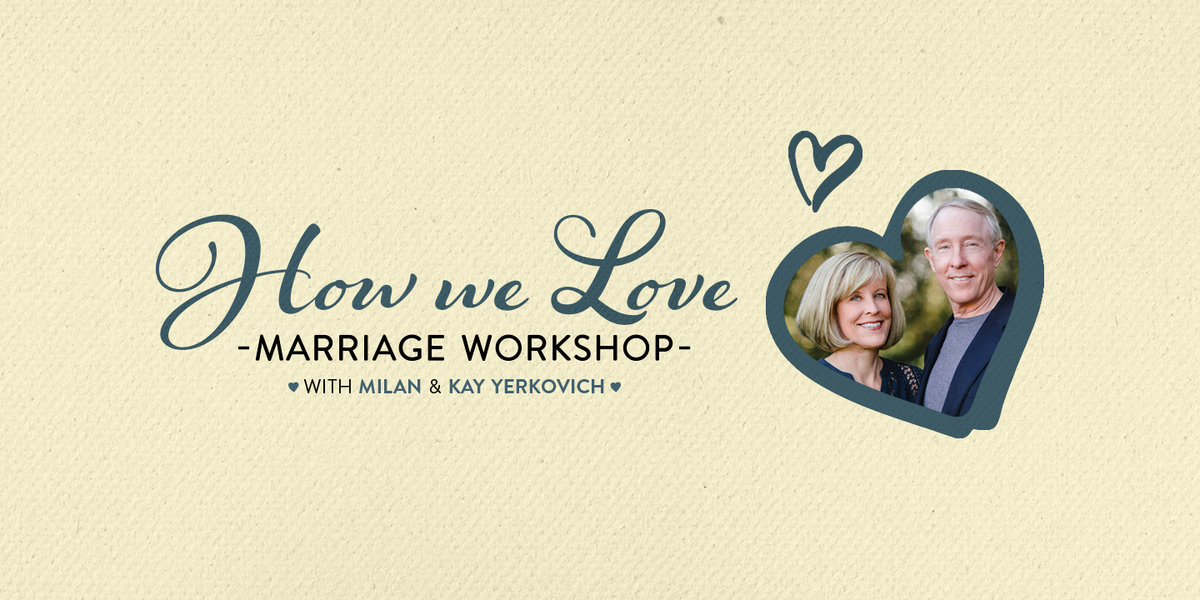 Are you tired of arguing with your spouse over the same old issues? Do you dream of a marriage with less conflict and more intimacy? Are you struggling under a load of resentment?
On Friday, May 1, we want to invite you and your spouse to join us in Edmonton, AB, at the How We Love Marriage Workshop with frequent Focus on the Family Broadcast guests Milan and Kay Yerkovich.
At this all-day conference, you and your spouse will learn to identify your individual love styles and how you can both break free from negative patterns to create a deeper, richer marriage.
How you show love to others, especially your spouse, has a lot to do with how you were taught to love as a child. According to Milan and Kay, there are five love styles:
• avoider
• pleaser
• vacillator
• controller-victim (or someone who grew up in a chaotic environment)
• secure connector
Most of us are one of the first four and the goal is to understand what steps you can take toward loving like God does as a secure connector.
No matter how long you've been married, you've likely developed some core patterns or reactions to your spouse when you're trying to love him or her. Milan and Kay want to help you break free from these damaging core patterns to create a deeper, richer marriage by understanding how your spouse's childhood impacts them today.
Join us on Friday, May 1 from 9 a.m. to 4 p.m. at West Edmonton Christian Assembly! Early bird pricing (until March 31) is $70 per couple, which includes lunch.
About Milan and Kay Yerkovich:
Milan and Kay Yerkovich specialize in couples' marriage counselling and are the founders of Relationship 180, a Christian counselling centre specializing in the application of attachment research. They are co-authors of the books How We Love and How We Love Our Kids, and together they have four children and several grandchildren. Milan is an ordained minister and pastoral counsellor who has devoted himself to working with families and couples for more than 30 years. Kay is a licensed marriage and family therapist, a popular speaker and lecturer in the areas of parenting and marriage relationships, and supervises and trains other therapists.
Edmonton
May 1
May 1 at 9:00 AM - 4:00 PM
West Edmonton Christian Assembly
6315 199 St NW , Edmonton , Alberta T5T 6N2 Canada
Receive the Focus blog in your inbox