Memorable stories from 2017 (mostly good)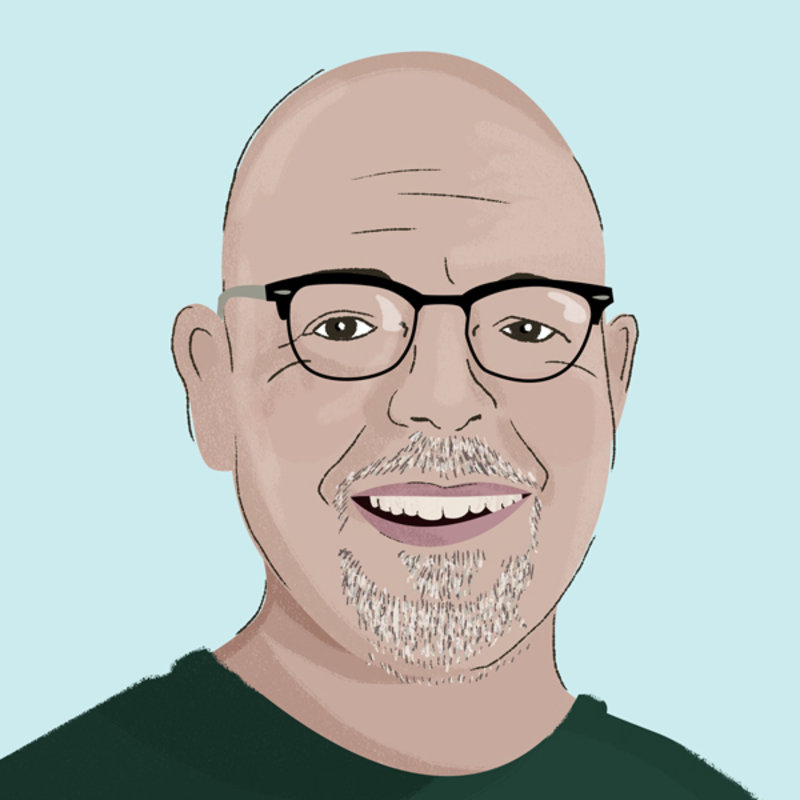 By Subby Szterszky on Jan 15, 2018
A year ago around this time, popular voices were making bold and bitter claims that 2016 had been the worst year ever. These sentiments, fuelled by a number of celebrity deaths and the American presidential election, were somewhat overstated, to put it kindly. They were, however, in line with the annual tradition of lamenting the year that was and looking with hope to the year ahead.
Twelve months later, the customary woeful backward glance at the old year has been more muted. To be sure, there were plenty of bad stories: natural disasters, a fragmented political landscape, sexual misconduct of the worst sort among the rich and famous. And yet for all that, there weren't nearly as many voices dubbing 2017 the worst year ever. In fact, an honest appraisal reveals a fair number of positive stories that emerged during the year.
With that in mind, here's a selection of (mostly) good stories that grabbed our attention in 2017. Not all of them were happy or pleasant on the surface, although a surprising number of them were. They stood out because they drove us to recall God's goodness in the past, to celebrate His beauty and truth in the present, and to look with hope for His sovereign care in the future.
Canada at 150: three anniversaries, three national portraits
For Canadians, 2017 was a year of anniversaries. On July 1, our country celebrated its 150th birthday, and the year also marked the centennial of two formative events in Canadian history: the victory of our armed forces at Vimy Ridge during the First World War, and the creation of the National Hockey League. Vimy Ridge was the moment when Canada's national identity began to emerge from the shadow of Britain, while the birth of the NHL created an institution that's at the heart of our cultural self-image.
Together, the three anniversaries offered a chance to reflect on who we are as a nation, where we've come from and where we're headed. Aside from national pride, they were an occasion for humble gratitude to God, who has lavished benefits and opportunities on our country beyond the experience of most nations throughout history. It remains to be seen what we'll make of these benefits and opportunities in the years to come.
A Better Story: God, Sex and Human Flourishing
Once in a while, a book comes along that offers a paradigm shift for the way Christians approach the surrounding culture. A Better Story: God, Sex and Human Flourishing by Glynn Harrison, published in 2017, is such a book.
Harrison argues that the sexual revolution succeeded because it presented a compelling narrative of freedom and authenticity that appealed to the moral instincts of the culture at large. In order to engage with that narrative, Christians can't rely solely on facts and arguments. We need to offer a better story of human flourishing and freedom in harmony with God's design that will win back the hearts and minds of people. Harrison recognizes that we might only get people as far as wishing our story to be true. But he offers an inspiring blueprint for bringing them to that point, which is where all true change begins.
"Jane Roe" of Roe v. Wade: 1947-2017
Norma McCorvey, the "Jane Roe" of Roe v. Wade, died on February 18, 2017, due to heart failure. She was 69 years old. Her name – or rather her pseudonym – is symbolic of a watershed event in the sexual revolution: the moment when abortion was fully legalized in the United States. However, during the final two decades of her life, McCorvey had come to renounce abortion and embrace the pro-life cause as her own.
McCorvey's life was difficult and complicated. Many aspects don't fit comfortably into an ideological narrative, either pro-choice or pro-life. And yet, her life was a demonstration that God changes hearts, even in the most unlikely cases. He may not always change them as neatly or as promptly as we'd like, but that just serves to remind us that people – and their lives – are messy, and not beyond redemption.
Wonder Woman: classic heroism returns to the movies
Power. Grace. Wisdom. Wonder. That was the tagline for Wonder Woman, one of the 2017 summer movie season's biggest critical and commercial successes. And that tagline was more than warranted. In a field dotted with dark, morally ambiguous anti-heroes, Wonder Woman was a bright flash of cinematic joy, featuring a hero who is actually heroic in the true, classic sense.
Wonder Woman had an empowering effect on women, thrilled to have such a positive role model for their daughters after them. But it had a similar effect on men, who also resonated with the heroine's irresistible blend of strength and vulnerability, courage and kindness. True to its promise, Wonder Woman delivered a story of genuine beauty and heroism, embodying the power, grace, wisdom and wonder that are in fact divine virtues, infused by God into His human image-bearers, both women and men. And judging from the response, it would appear that the movie-going public, long starved on irony and cynicism, is more than ready to embrace such stories once again.
The solar eclipse: God's glory veiled and revealed
Total solar eclipses don't come around very often. When they do occur, they become major cultural events, and last summer's eclipse on August 21 was no exception. Many people drove or flew hundreds of miles to be in the path of totality, to gain a vantage point from which they could view the full effect of the eclipse. Many more followed the live coverage on their smartphones or laptops, eager to watch the cosmic drama unfold.
But whether on the ground or online, the sight of the moon blotting out the sun and then turning it into a celestial diamond ring created a moment of transcendent wonder. For Christians, that sense of wonder was doubly acute, a vivid embodiment of the opening words of Psalm 19: "The heavens declare the glory of God, and the sky above proclaims His handiwork." It spoke of a finely tuned, beautiful cosmos in which mercy swallows up judgment via the veiled and revealed glory of God's Son. All told, it was a sublime invitation for God's image-bearers to delight in His creation for the sake of their Creator.
Hurricanes make theologians of us all
Beyond their devastating physical force, hurricanes (and other natural disasters) possess an uncanny spiritual power. When they strike, they drive people of every faith (and no faith) to assess their beliefs about mortality and suffering and the presence or absence of God in all of it. That power was on conspicuous display during the summer of 2017, as Hurricanes Harvey, Irma and Maria ravaged the Caribbean and the southeastern United States.
Natural disasters are among the thorniest problems for any belief system. Nevertheless they point to the sovereignty and power of God, they reveal the fragility of a fallen world, and they warn of coming judgment. Most of all, they're a means through which God expresses His compassion and care for those who are suffering, as He does through His people who are called to pray and give and serve and weep with those who weep. In these ways, they open the eyes of the world to spiritual realities.
Fossil footprints in Crete challenge narrative of human evolution
A discovery of fossil footprints at Trachilos on the Greek island of Crete has threatened to overturn the commonly accepted storyline of human evolution. And a lot of people in the scientific community are none too happy about it. The footprints, which look remarkably similar to modern human tracks, have been the object of a study conducted by an international team out of Uppsala University in Sweden, whose findings were published in 2017.
Why the controversy? Based on evolutionary assumptions, the footprints are far too old, located on the wrong continent, and much too modern in appearance to fit with the standard Darwinian model of human origins. The study's lead author admitted that it was difficult to get the research published, and that it remained to be seen whether the human origins research community would accept its findings. But one can only hope that the guardians of scientific orthodoxy will take the evidence to heart.
The Reformation at 500: lasting impacts on church and culture
October 31, 2017, marked the 500th anniversary of Martin Luther nailing his 95 Theses to the church door in Wittenberg, thereby sparking the Protestant Reformation. Luther, Calvin, Zwingli and their successors took up the challenge of leading the church back to Biblical standards of faith and practice that had been obscured under centuries of tradition. In so doing, they touched off a movement that has shaped church history and Western culture in multifaceted ways down to the present.
But the Reformation didn't occur in a historical vacuum. The Renaissance that preceded it laid the social, political and intellectual groundwork that made the Reformation possible. In fact, both movements are best seen as parallel strands in a braid of divine providence. Moreover, alongside the male reformers were numerous influential women who led countries and armies, sheltered the persecuted, engaged in scholarly debate with their opponents, and spoke and wrote eloquently in defence of the faith.
The challenges facing today's church and culture may be different from those faced by the reformers. But the solution remains the same. Now as always, men and women of faith need to embrace a robust, passionate devotion to the Scriptures, and to the Christ whom they reveal. Who knows but that God will use such believers to spark a new reformation of both church and culture, to His praise and glory?
Stay up to date with the Focus on the Family
---
---